The "Venus vom Hohle Fels"
Like other ivory figures from Hohle Fels the Venus belongs to the time of the lower Aurignacian (ca. 35000 years before present).
more »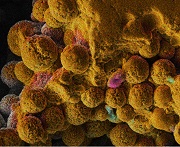 FeS2 – A try to describe a species in the Lusatian Tertiary
The compound of sulfur and iron always concerned the peoples mind. As Fool's Gold it cheated the inexperienced treasure hunter since ancient times. In the early 20th century, FeS2 minerals serve as feedstock for the production of sulfuric acid and therefore the upcoming chemical industry. Beside the economic aspect of the deposit, today FeS2 is watched stronger under environmentally relevant points of view.
more »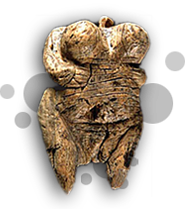 The "Venus vom Hohle Fels"
more »
Mystery of the month
more »
INA, Rümelinstraße 23
72070 TÜBINGEN
Phone:+49 (0) 7071 2974688
Fax:+49 (0) 7071 295727
E-Mail:bertrand.ligouis@uni-tuebingen.de
Straße der Freundschaft 92
02991 LAUTA
Phone:+49 (0) 35722 91180
Fax:+49 (0) 35722 91181
E-Mail:info@laop-consult.de