Career: Jobs and internship
If our website caught your interest we would be pleased to hear from you.
What shall I study? Geoscience?
By doing an internship pupils can get insights into our everyday work and support us actively.
You want to gain practical experience before or while studying?
If you are patient, curious, enthusiastic and weatherproof you may apply for a student's internship by email or phone call.
No current vacancies.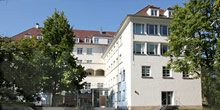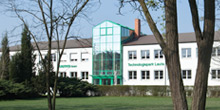 INA, Rümelinstraße 23
72070 TÜBINGEN
Phone:+49 (0) 7071 2974688
Fax:+49 (0) 7071 295727
E-Mail:bertrand.ligouis@uni-tuebingen.de
Straße der Freundschaft 92
02991 LAUTA
Phone:+49 (0) 35722 91180
Fax:+49 (0) 35722 91181
E-Mail:info@laop-consult.de